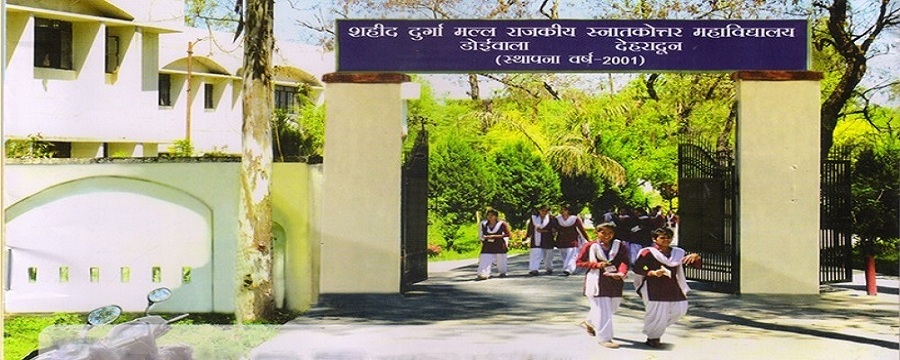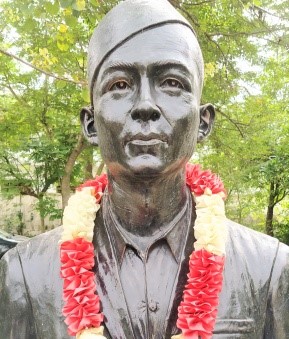 Welcome to SDM Govt PG College
Shaheed Durgamall (1st July,1913- 25th Aug 1944) was born in Doiwala ,district Dehradun in Uttarakhand. The freedom fighter got enrolled in the Gorkha Rifles at the age of 18 and joined Indian National Army in 1942. Durga Mall was elevated to the rank of 'Major' for his commitment, patriotism and devotion to duty. Sacrificing his life for the cause of India's independence he was sent to the gallows on 25th August 1944 which is observed as Balidan Diwas or Martyr's Day. The institution is named after Shaheed Durga Mall who continues to inspire the students and staff to inculcate values of dedication, bravery, and unrelenting commitment for duty.
About College
Constituted in the year 2001, Shaheed Durga Mall Government Post-Graduate College, Doiwala, Dehradun is a government institution of higher education that caters to the need of the students residing in the foothills of Garhwal region. Situated near the state capital of Uttarakhand, Dehradun that is habited by a wide and varied populace, the institution is an important center of learning offering accessible education to the students belonging especially to the economically weaker section of society. The college plays a major role in educating, enabling and empowering 75% of women population of the area pursuing higher studies. In the beginning, the College was run in Primary School, Lachchhiwala, Doiwala. At present, this college is situated near Saung River Bridge in Bhaniyawala, approx. 20 kms away from Dehradun. Initially, the college started with eight subjects who included Hindi, English, Economics, Sociology, Political Science, History, Psychology, and Geography. Later on, in 2010, subjects like Home Science, Sanskrit, and Drawing were also included at graduation level. The college has a lush green campus, well-furnished labs and a rich library. The college has highly qualified and dedicated faculty and disciplined students. Commerce and Science classes began at graduation level in 2010-2011. And since 2011-12, post-graduate classes commenced in Hindi, English, Political Science, Economics, and Geography in Arts Stream. From session 2015-16, post-graduate classes in the subjects, like, Sociology and History have also begun. The college has started providing classes in Defence Studies at graduation level from 2015-16. Vide government order number 2268(1)XXIV(7)23(dec.)/2011 dated 22nd December, 2011, the name of the college was changed from Government Degree College to Shaheed Durga Mall Government PG College, Doiwala on the name of famous freedom fighter, martyr Shri Durga Mall.
Vision
To impart quality and value oriented higher education by adopting student-centric teaching learning methods for academic excellence and achieving holistic personality development of students hailing from rural areas and all sections of society.
Mission
To provide adequate learning opportunities in higher education to students hailing from rural areas.
To develop creative thinking and reasoning skills through experiential learning.
To inculcate teaching, learning and research aptitude in students.
To develop and facilitate infrastructural facilities so as to meet the educational requirements of the students.
To ensure adequate opportunities for academic and extracurricular engagement leading towards holistic personality development.
To instill leadership qualities and efficient managerial skills among students by engaging them in various decision-making processes.
To create sensitivity towards socio-environmental issues.